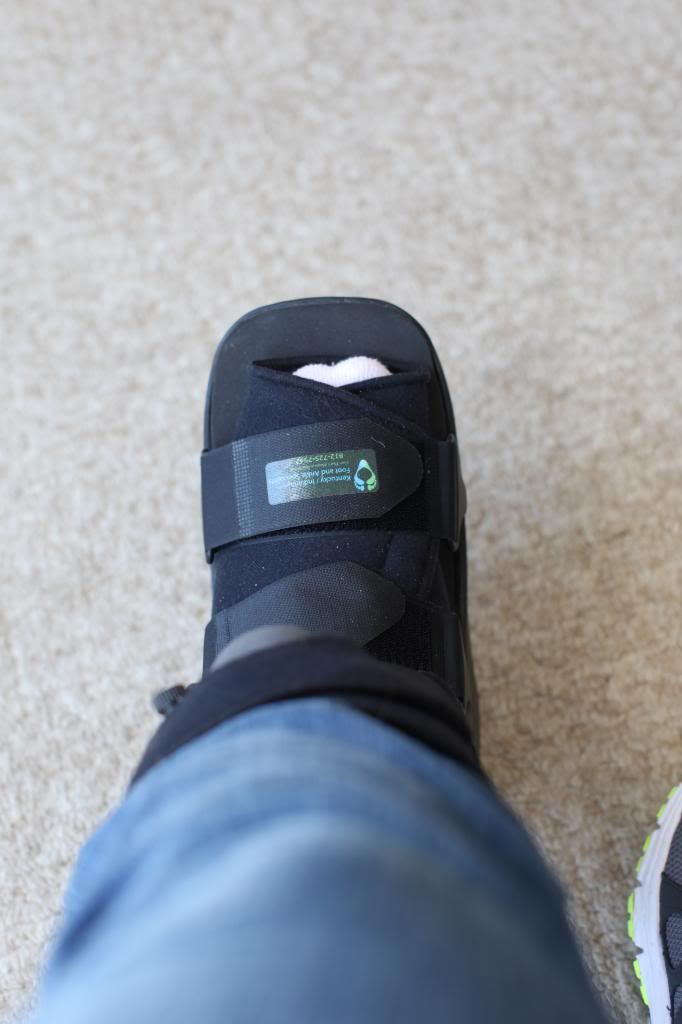 Well the stupid foot wasn't getting any better. Well, it was getting better in my heal but my ankle started to really kill me. So the podiatrist seemed to think that although my plantar faciitus was getting better now I have a stress fracture in my ankle. Perfect! She still didn't want to do an x-ray because of the babies but she suspects this is the cause for my pain. So she wanted to immobilize it for a couple of weeks. Fantastic. I will say it's been two days and it seems a little better, so here's hoping this will fix my foot woes before I get anymore pregnanter!
I'm 25 weeks 6 days and starting to feel the strain. Here's a quite unflattering belly shot Evan took of me. I don't have any pics of me this pregnancy so far so I suppose one here won't kill me.
And on a more positive note, I passed my glucose test! Yay! I was convinced I would fail just due to the fact it was twins and it's more likely with multiples. I'm super happy about that, I can't imagine worrying about a diet and taking my blood sugar added onto everything else I'm dealing with right now.
That's about it for now, other than it's freaking freezing outside. We have about 5 inches of snow and the forecast is calling for wind chills at or below -20. Insanity.