Just a few quick notes, I had my 29 week ultrasound on Monday and each baby weighs 2 pounds 13 ounces, they are getting so big! And they are both head down at this point which is good news. Oh Oh and they have hair! The ultrasound pic is pretty bad but this shows Audrey's little bit of hair. Wesley has the same fuzz.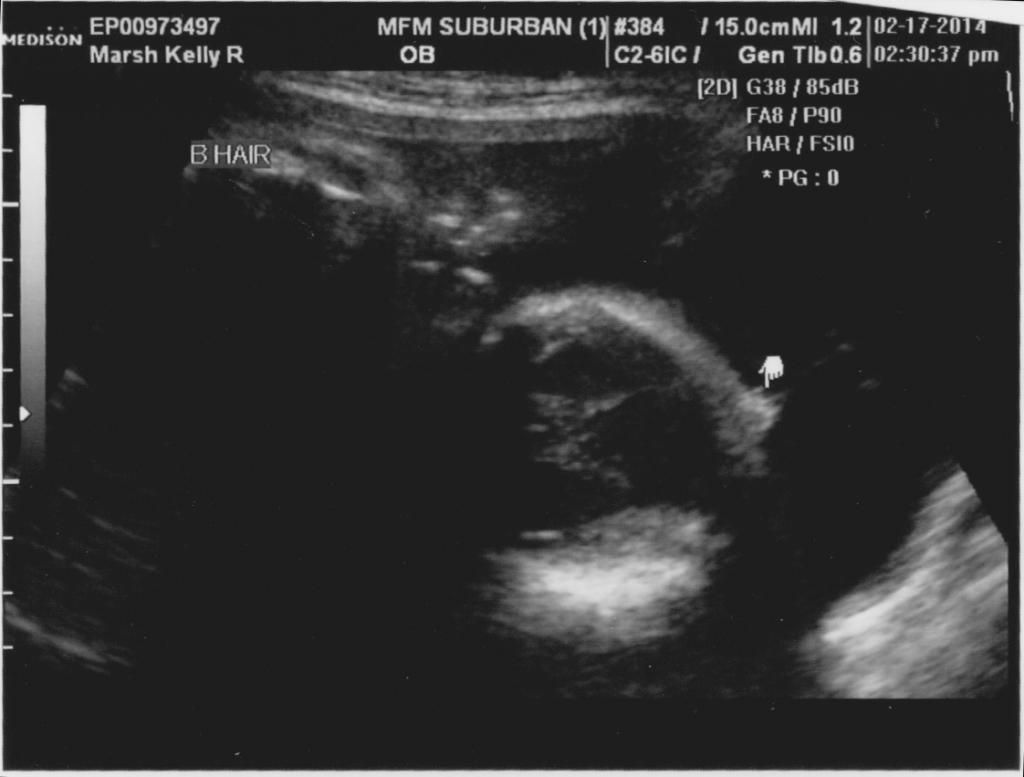 I'm so in love with them already!!!
Still feeling good, much better than I thought I would be at this point physically. Mentally I'm starting to feel overwhelmed at times with all that still needs to be done. Hopefully we can make the trip next weekend to get the bunk beds and get the room transition underway for Evan and Erin. I know that will not be easy so I want to be able to take some time with Erin and not rush her. We'll see. That's about it for now, grow babies grow!